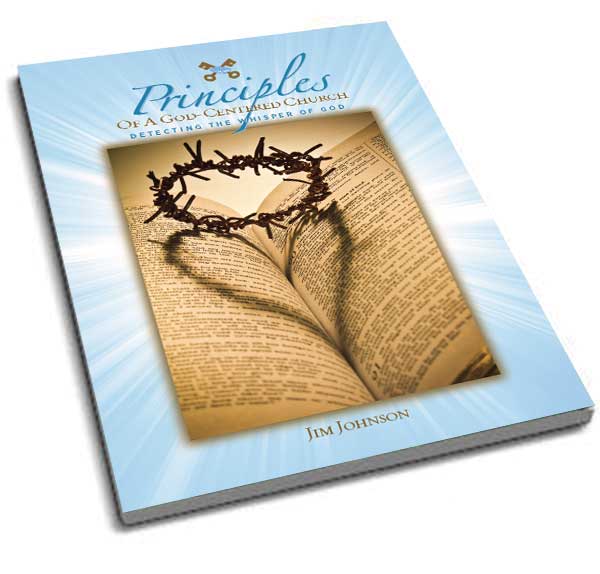 Principles of a God-Centered Church:
Detecting the Whisper of God
Are you weary of trying to follow God by using methods that have worked for others but never seem to work for you? When you finally get to a comfortable place, does it seem that the rug just gets pulled out from underneath you again? Does your church seem to be driven by the calendar or strong personalities more than it is led by the Spirit?
Principles of a God-Centered Church focuses the light of God's Word to pinpoint places where we, both as individual followers of Jesus and as the church, have strayed from Biblical principles to follow the teaching of this world instead.
As you apply these Biblical principles to your life and your church, you will find freedom and fulfillment in Christ.
Paperback copies of Principles of a God-Centered Church are available for a suggested donation of $5.00. If you would like to order one or more copies of the book, please contact us!
What Others are Saying about Principles of a God-Centered Church:
"Jim Johnson writes as he preaches; personal, practical, Biblical and applicable... good stuff for the hungry heart."
- Dr. Jim Henry, Pastor Emeritus, First Baptist Church, Orlando, Florida
"For anyone who has grown weary of a church culture that is looking for the next formula for church growth, this book is a 'must-read.' God has blessed Jim Johnson with powerful and practical teaching drawn straight from the Scriptures. Our church family has been renewed, encouraged and strengthened by Jim and Principles of a God-Centered Church."
- Rev. Titus Green, Senior Pastor, First Baptist Church, Merritt Island, Florida
"'Doing things by the book' takes on a new meaning in Principles of a God-Centered Church. The book is the Bible, and Jim Johnson points out what the Bible says about abiding in God, allowing the Spirit to lead, and listening to that still small voice. If your desire is to grow spiritually, this is the book for you. Buy it, read it, heed it and you will not be disappointed."
- Dr. Tony Kessinger, Founder and President, Truth Seekers, International